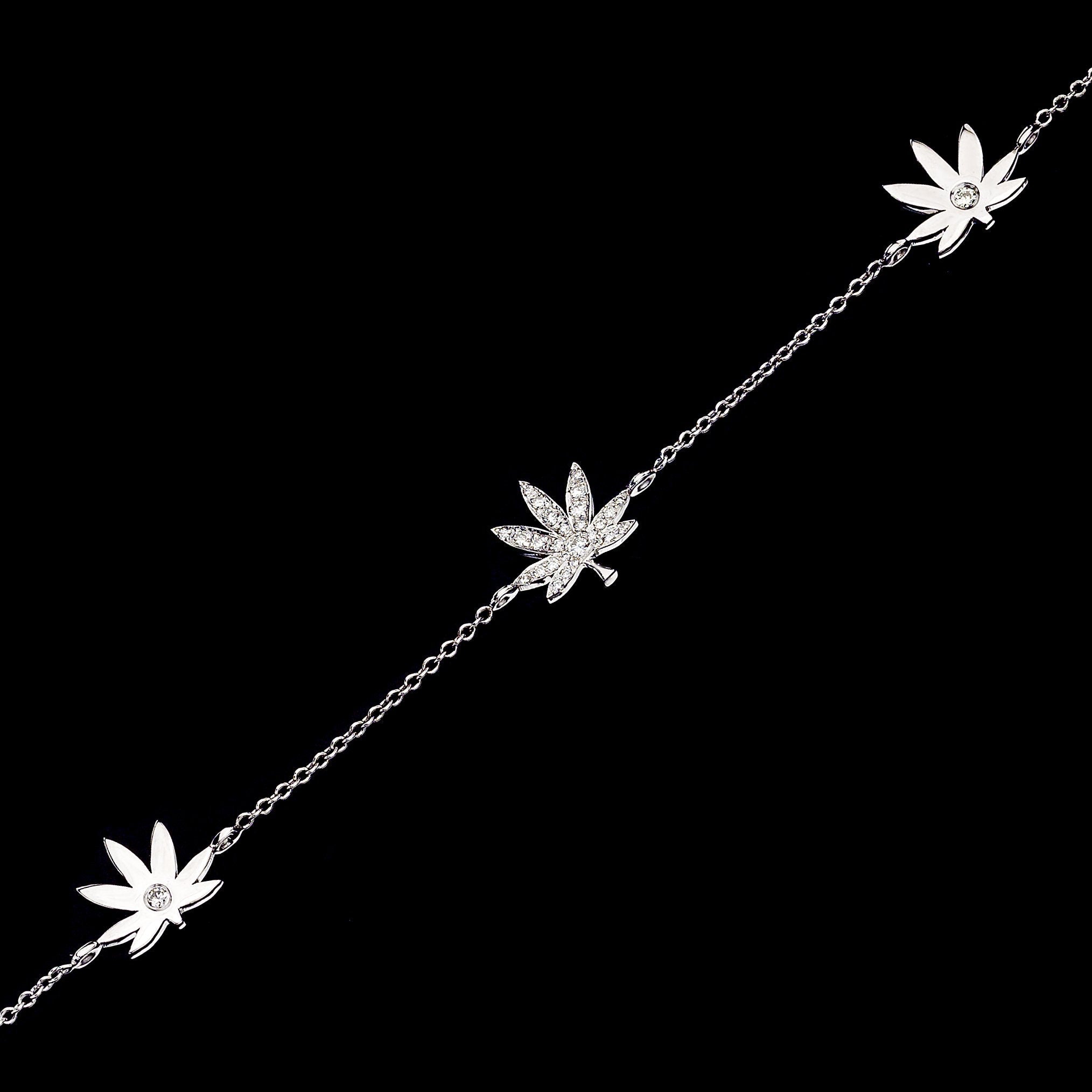 Essential Leaf Bracelet White Gold
DESCRIPTION 
The Essential Leaf bracelet is delicately beautiful and powerful. A Jewel that symbolizes change in our generation, the one that will never leave you unnoticed. Fashion has always been a way to show character, to speak without words. Well, here it is, the bracelet you have been longing for.
A total of three 18K gold leaf's, one completely paved with pure white diamonds, and two others with one diamond in the center.
Designed and created by David Dan, this bracelet is a unique creation of the Leaf, handcrafted in our workshops with 18K gold and high-quality diamonds.
This product is available in Yellow gold, Rose gold, and White gold.
ITEM DETAILS

Product category: Bracelet | Product name: Essential Bracelet | Gold: 18K Gold | Diamond weight: 0.20 carat, quality G/VS | Bracelet weight: 2.65 grams 
All David Dan jewelry are handmade, therefore, each piece is unique and may vary in weight, size and carat weight.
Essential Leaf Bracelet White Gold
Secure transactions
Transactions are handled with bank-grade security.
Free shipping
David Dan offers you free delivery on all online orders.
Art of gifting
Your David Dan order perfectly presented in iconic gift packaging
Handmade with love
David Dan creations are handmade and handcrafted by our talented artisans.
Conflict-free diamonds
At David Dan we observes the highest ethical standards about conflict-free diamonds and additional care offered for metal mining
High-end quality
David Dan using only exceptional high quality diamonds and 18 karat gold