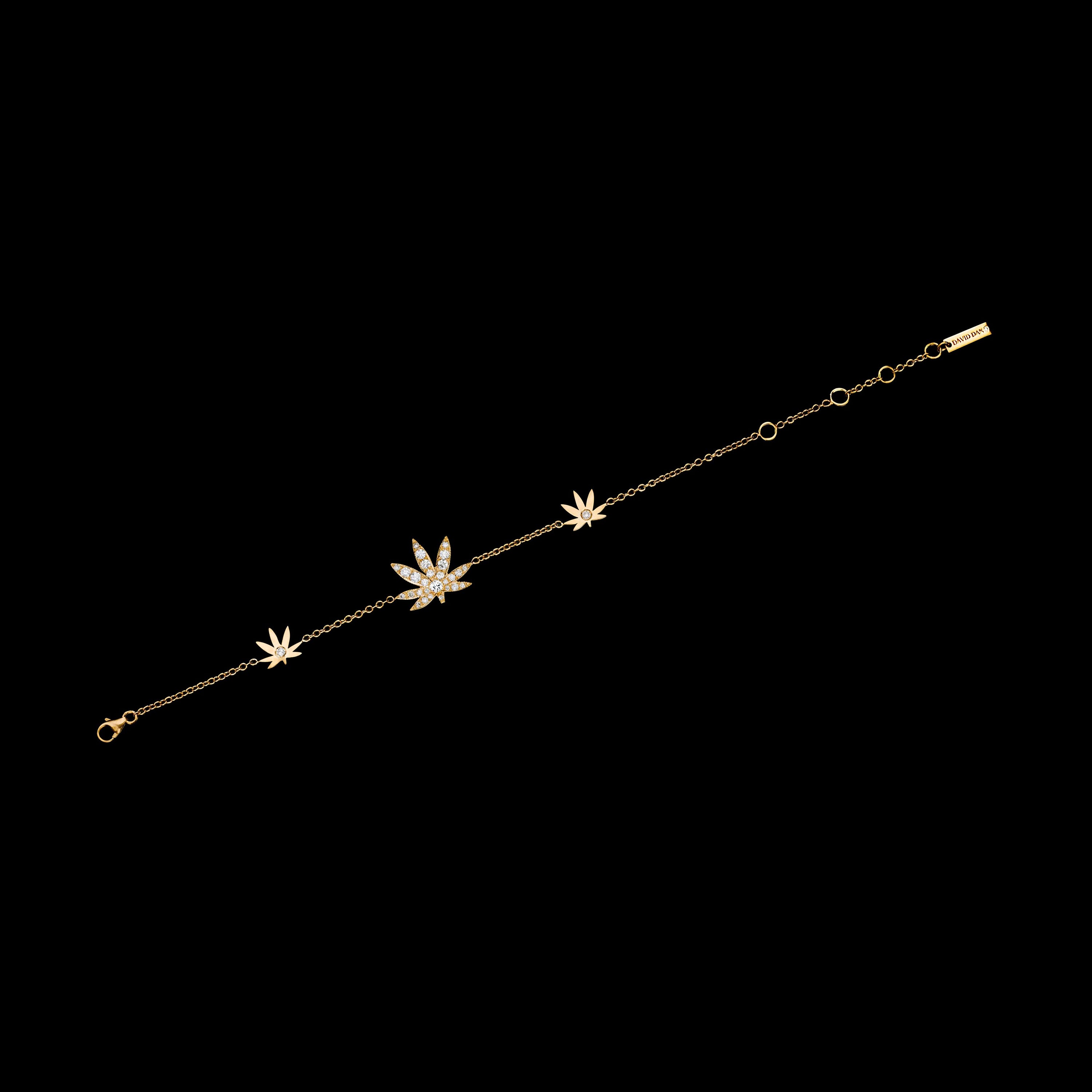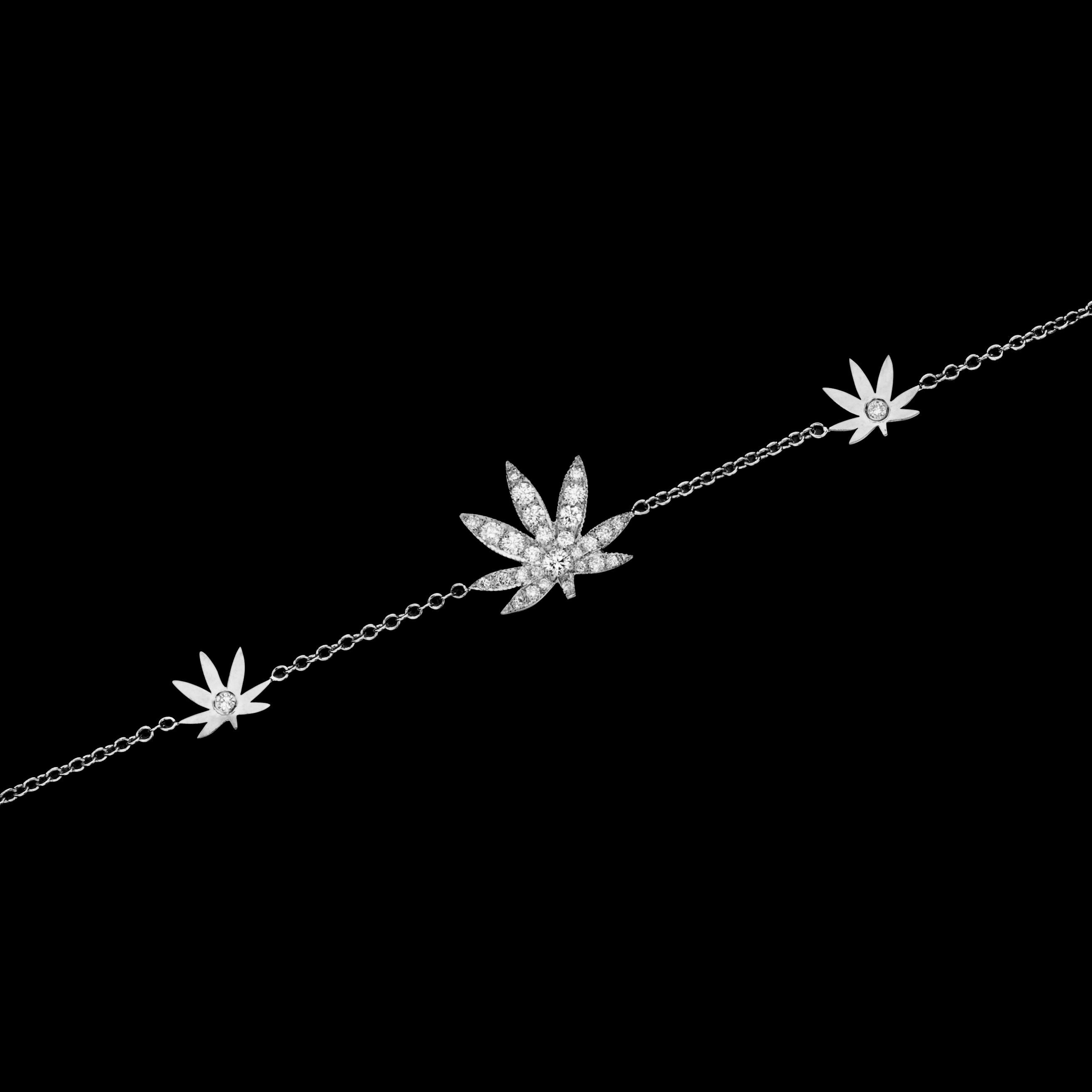 DESCRIPTION
Make heads turn with a bracelet that speaks louder than words. A strong fashion statement that brings elegance to this growing trend of cannabis culture. David Dan designed this collection knowing that it was time to bring an elegant and sophisticated leaf to the marijuana fashion industry. Something that would shine so beautifully, and make the iconic leaf absolutely special and gorgeous.
This jewel is stunning; once placed upon your wrist you will never get enough of it. Centered in the middle of this bracelet you will find a large majestic golden leaf completely paved with different sizes of pure white round diamonds. The beauty lies in the way the light hits the diamonds and reflects upon the other two leaves that sit beside it. You can pair it with a casual or fancy look, it simply does not matter. This is the kind of jewelry that once you own it, everyone around you will dream of it.
Designed and created by David Dan, this bracelet is a unique creation of the Leaf, handcrafted in our workshops with 18K gold and high-quality diamonds.
This product is available in Yellow gold, Rose gold, and White gold.
ITEM DETAILS

Product category: Bracelet | Product name: Leaf Trio Bracelet | Gold: 18K Gold | Diamond weight: 0.53 carat, quality G/VS | Ring weight: 3.30 grams 
All David Dan jewelry are handmade, therefore, each piece is unique and may vary in weight, size and carat.
Secure transactions
Transactions are handled with bank-grade security.
Free shipping
David Dan offers you free delivery on all online orders.
Art of gifting
Your David Dan order perfectly presented in iconic gift packaging
Handmade with love
David Dan creations are handmade and handcrafted by our talented artisans.
Conflict-free diamonds
At David Dan we observes the highest ethical standards about conflict-free diamonds and additional care offered for metal mining
High-end quality
David Dan using only exceptional high quality diamonds and 18 karat gold